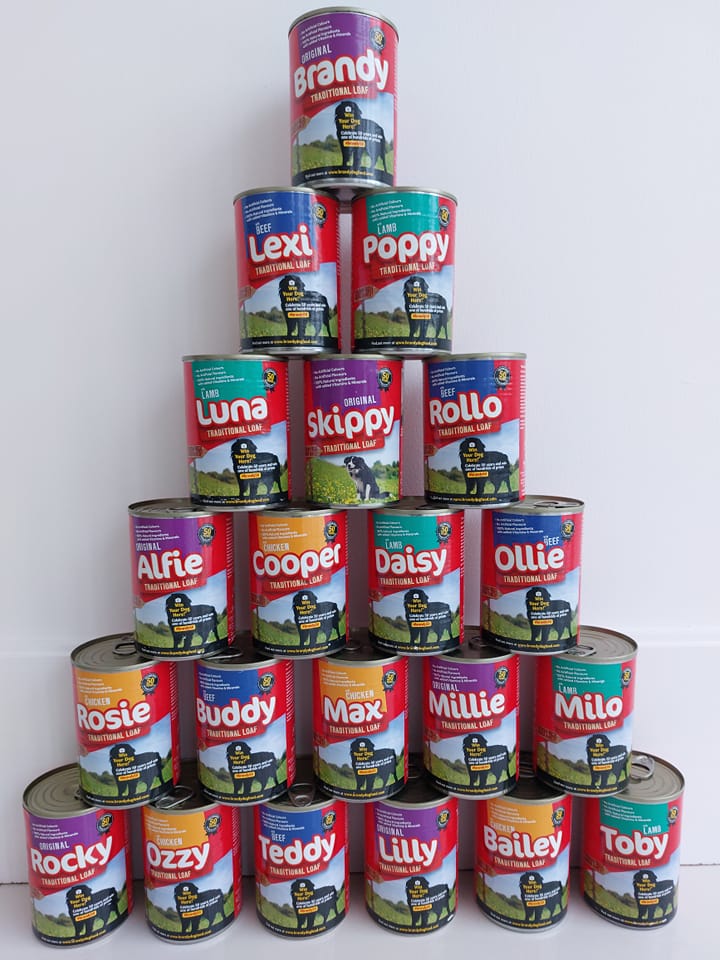 To celebrate Brandy's 50th birthday we have launched a range of limited-edition cans with the top twenty dog names featured as voted by our customers.
The most popular name as decided by the survey was Rocky, closely followed by Daisy. The limited-edition labels appear across the range of Brandy loaf products and are available in stores across Ireland and Northern Ireland.
Consumers can also have the chance to win their dog's name on cans by entering the competition on our website.
Four lucky winners will win a dog pet shoot and have their pet featured on their own limited edition label.
Terms and conditions apply.
Brandy - your local dog food brand for over 50 years.