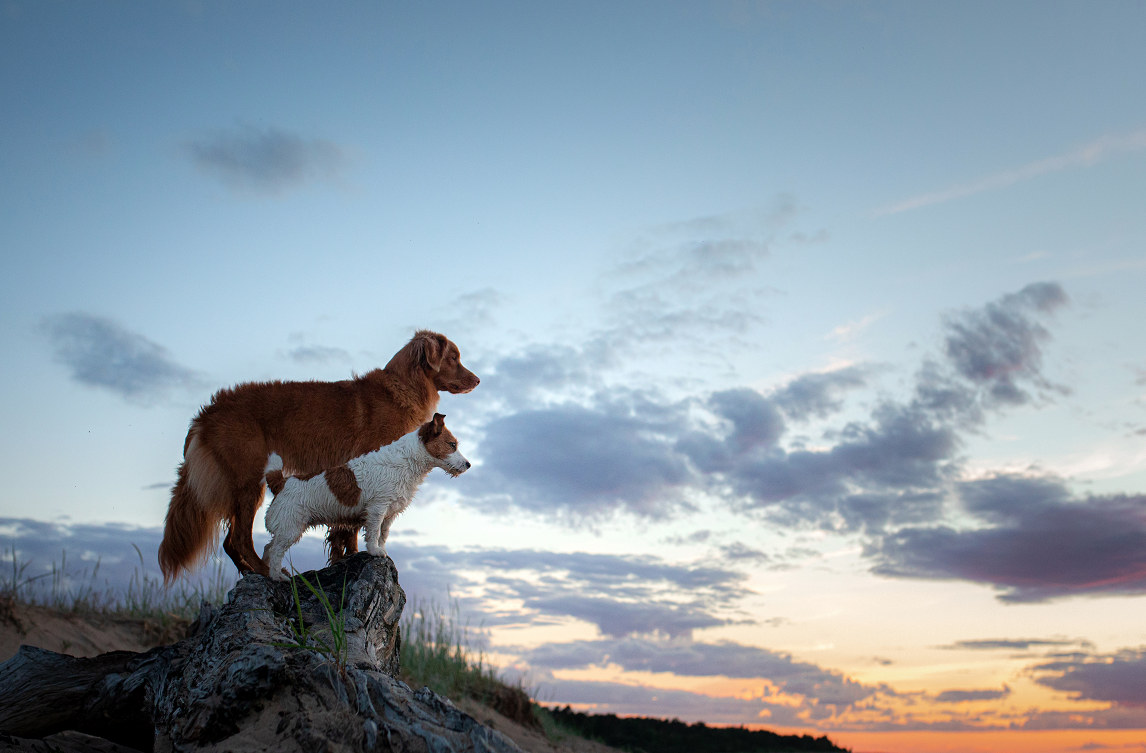 Over the last few months we've been asking Brandy customers to recommend some of their favourite places to visit with their furry family members. We've covered pubs, cafés and eateries and hotels, so we thought for this next list we'd go back to basics.
Nothing delights our four-legged friends than finding a new place to walk and run, with new and exciting smells to explore, so here are five fantastic dog-friendly walks from across Ireland, as recommended by Brandy customers.
The Marina – Blackrock, Cork, County Cork https://goo.gl/maps/cBSokZodnNPrCAf28
The Marina is one of Cork City's most popular amenity sites, and the Marina Walk is a beautiful pedestrian walkway that follows the south bank of the River Lee, starting from Cork harbour towards Blackrock Village. As well as the marina walk itself there is the greenway that runs parallel, and if you're a fan of wildlife there are several different habitats in the area, include rocky shore, coastal woodlands and the freshwater Atlantic Pond. It can get busy at weekends, but there's lots of paths and places to explore.
St Anne's Park – County Dublin https://goo.gl/maps/yVSQK5x37Fftcnu49
St Anne's Park is situated on the north side of Dublin, between Raheny and Clontarf. At 240 acres, St Anne's is the second largest municipal park in Dublin and offers a little of everything, with wide open spaces, woodland paths, walled gardens, follies and various sports pitches. As well as the main park, there is St Anne's Dog Park, which offers fresh water and both a large and a small enclosure depending how big your furry friend is!
Clonbur Woods – County Galway https://goo.gl/maps/C2dJ1yXTCXf19m9i9
Clonbur Wood - www.Coillte.ie
Clonbur Woods stand adjacent to the village of Clonbur in County Galway and offer a delightful woodland walk. The lands were originally part of the Ashford Estate owned by the Guinness family until 1939. The forest roads provide a scenic walk, and the remains of Ballykine castle are visible along the route. Clonbur Wood is managed by Coillte, and a trail map is available to download from the link shared above.
Rossbeigh Beach – County Kerry https://goo.gl/maps/nxQhhiQKDAfrgSxs7
Rossbeigh is a 6km sandy beach that offers beautiful views over Dingle Bay. The beach is well kept and popular, but plenty of parking is available close to the water, as well as a playground, café and toilets nearby. It is worth checking the tides before you visit, as there is little beach remaining at high tide, but at low tide there's plenty of sand as well as dunes to explore.
The Curragh – County Kildare https://goo.gl/maps/uXAKkFnuGmyYuc6V9
The Curragh is an open plain of common land world famous for its links to horse breeding and racing. At almost 5000 acres it's a huge area, ideal for a long walk! Early visitors may catch a glimpse of horses out on exercises, but also be aware that there are free-roaming sheep so keeping your furry friend on a leash may be advisable.
So those are five dog-friendly walks our customers have recommended – is your favourite walking spot listed above? We're blessed with a beautiful country filled with fantastic forests, fields and beaches, and it's always great to find new places to explore. If you've got a great dog-friendly walk to share with other dog owners, please get in touch!
We'd love to hear your suggestions of other beautiful, dog-friendly places. We might even feature your suggestion in a future article, so please get in touch!